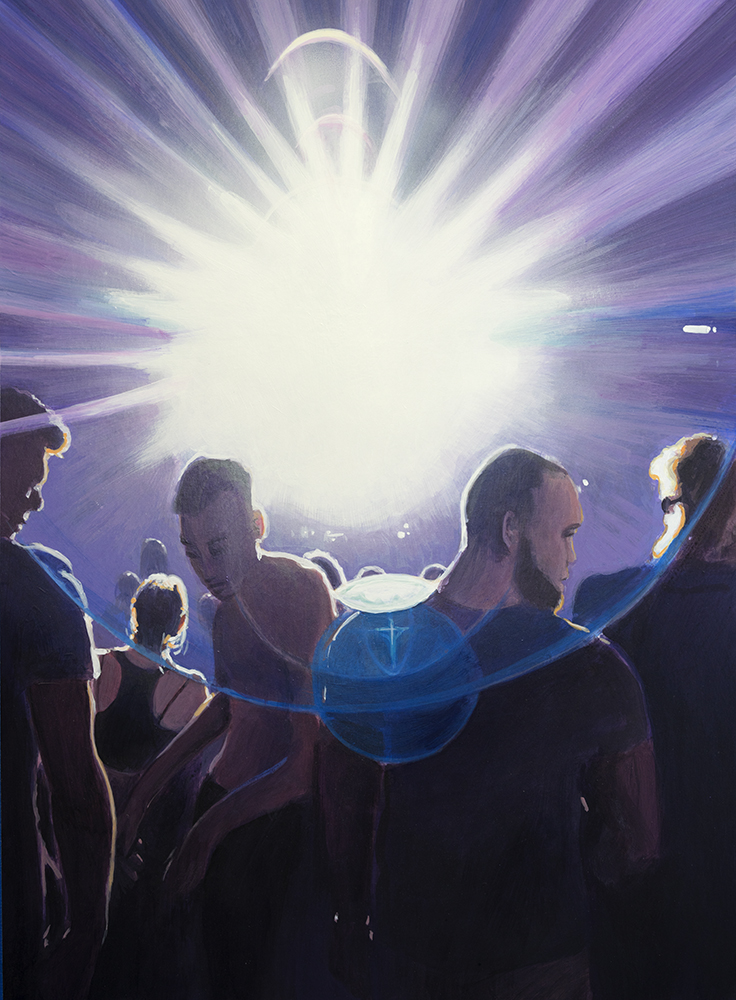 hardcore
, 2018
acrylics on paper on 2 mm Dibond
45 x 34 cm
This painting was made for publication in De Volkskrant on August 10th 2018, the fifth in a series of 6 nightlife reports by Dorien van Linge, illustrated with a painting based on a photograph made during that night event.

this work is available as a reproduction in limited edition,
view it here
© cor groenenberg 2021. All Rights Reserved.